Christine Tacon on how she's rebuilding trust via Red Tractor
The Grocer – 29th July 2022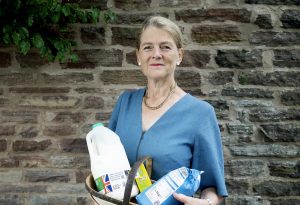 More and more Brits don't trust the food they eat. Why? The Red Tractor chair talks through some of the reasons, plus farmer frustrations and the pros and cons of media exposés
Do you trust your food? Confident that your pork is safe to eat? That your milk isn't from a cow kicked and battered? You might be, but four in 10 of us aren't. And that's a problem for Christine Tacon.
The chair of Red Tractor is talking days after a survey of 3,500 Brits found 42% don't trust the food they buy in supermarkets, a figure that has doubled since November. Food is not alone, with trust in everything from the NHS to policing down in the past year (and journalism one of the few things to buck the trend).But it's the one upsetting Tacon. For it looks as if with inflation pushing people to buy cheaper food, many believe they are sacrificing safety and standards as a result. "I want to really say to the retailers: 'look, we all understand people have to trade down'. There's nothing wrong with that," Tacon says "But what we don't want them to do – and they shouldn't have to do – is feel they've traded down in terms of trustworthiness."Tacon joined Red Tractor in January 2021 after seven years as the UK's Grocery Code Adjudicator, a role in which she insisted on a "collaborative approach" to supermarket-supplier disputes at a time when supermarket malpractice was initially rife. It was a strategy that won her both praise and reproach, but she argued always allowed for "tough, honest conversations".
In light of food's tumbling public trust, a few more of those tough conversations could be on the way. Tacon is planning to challenge the supermarkets on their seeming underuse of the Red Tractor logo on value lines as she attempts to boost trust levels once again.
Whether fewer basic lines use Red Tractor because they frequently switch to foreign ingredients to keep prices down, or that retailers try and keep packaging simple so that they don't look too "buy me buy me", Tacon isn't sure, but it's something she's keen to rectify.
"All the retailers use Red Tractor as their specification for British buying which is why it's such a shame, if they've got British food, they're not putting it on," she says, adding that declining trust "is not a farming issue at all. "It's a communication issue and something that we as an industry need to work together on."
Expanding Red Tractor's prominence to boost trust does of course rely on the premise that Red Tractor is itself trusted, a concept of which not all are convinced. Last week's survey found the scheme was important to half of shoppers, down 3% since November.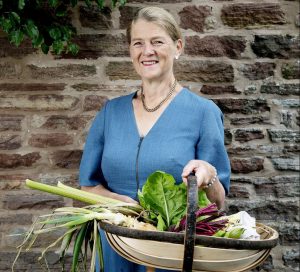 Red Tractor has frequently been rocked by bad press and scandal on some of its farms. Just this month, it emerged 10% of supermarket pork products sampled by Fera Science – a fifth of which were Red Tractor – contained a potentially deadly superbug suggesting an overuse of antibiotics in intensive livestock production.
There are also the regular exposés of animal abuse on Red Tractor farms. The latest came in February, when undercover footage on a Welsh dairy farm revealed cows being punched and kicked by farm workers. A similar exposé in 2019 led Animal Equality executive director Dr Toni Shephard to conclude shoppers concerned about welfare "cannot trust the Red Tractor".
About 10 dairy farms each year have their certification terminated due to animal welfare breaches, , a figure that shows it's just the "occasional bad apple" given Red Tractor audits a total of 46,000 farms, she says. Tacon attributes the revelations to "organisations that are absolutely intent on exposing [the farms] and it's playing to their agenda, their vegan agenda, or Compassion in World Farming's agenda". While Red Tractor would "obviously prefer" they weren't exposed in the press, "it does keep everybody on their toes."
"The industry itself is always just desperately upset when they see examples of poor treatment of animals, because it is not reflective of what the vast majority do. And it taints it," Tacon adds.
The exposés can make a difference though, she suggests, pointing to the Better chicken Commitment that was launched in 2018 by 28 leading animal protection charities from across Europe. It is a pledge to sell chicken from slower-growing breeds by 2026 and has M&S, KFC, and Nestlé signed up, among 200 others.
"There's the Better Chicken Commitment because of the exposés," Tacon says. "Because of the pressure at the way broiler hens are raised. There are people saying we should be using breeds that grow slower for welfare reasons and some of the retailers are insisting on that."
Welfare is not the only question lingering over Red Tractor. In February, a report by RSPB, the Pesticide Action Network, and the Nature Friendly Farming Network, found "Red Tractor standards are failing to drive pesticide reduction and urgently need updating in order to keep pace with the level of environmental protection expected by UK consumers".
The authors concluded after conversations with the supermarkets that they view Red Tractor as "a minimum standard that they aim to exceed."
So does Tacon believe that what supermarkets now want is higher than what Red Tractor assures? "It's always higher, it's always higher," she muses. "Farmers are saying: 'the more you put into Red Tractor the more we have to do things and nobody pays us for it. So we are managing that tension between what farmers can afford to do and what the retailers are asking for and trying to get somewhere in the middle."
Red Tractor is ultimately about offering farmers maximum market access with minimum bureaucracy, but farmers' frustration with the amount of effort and paperwork required for the scheme is beginning to show. Membership of its beef and lamb farmers is reportedly down 10% over the past four years, according to Farmers Guardian this month. Tacon recognises the issues some have with Red Tractor. "Some farmers will say it's just nit-picking. It's just box ticking. These aren't important. Why don't you focus on the quality of the animals?" she says. "But there is some reason, some food safety reason or animal welfare reason behind that question."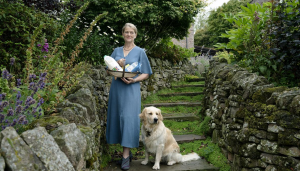 Harry Holmes