Christine Tacon calls for retailers to help suppliers facing cashflow problems
The Grocer – 27th March 2020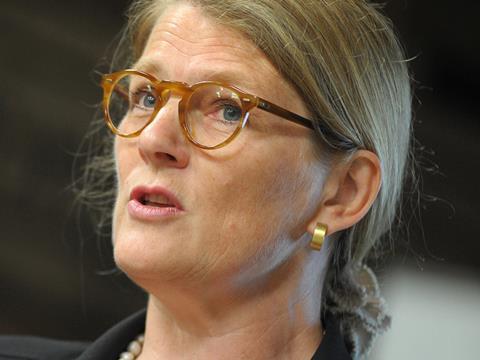 Groceries Code Adjudicator Christine Tacon has made an extraordinary intervention in a bid to help suppliers facing a cashflow crisis from the coronavirus outbreak.
Tacon has always previously refused to give any guidance on payment terms, because the issue is not covered in GSCOP.
However, amid fears suppliers could go to the wall unless they are paid faster, and huge spikes in demand from retailers, Tacon has written to all supermarkets urging them to step up their support.
A number of supermarkets have already announced steps to help the cashflow crisis, with Morrisons the first to act two weeks ago.
"One of the areas in which I am frequently asked to intervene is in relation to payment terms, which are not covered by the code," said Tacon in the letter.
"I have always resisted saying anything about them as a result.
"In the current groceries supply situation, however, cashflow is critical for many of your suppliers. Some retailers already pay small suppliers within 14 days and have recently accelerated those payments still further, which is appreciated.
"Anything else you are able to offer your suppliers to help them through this extremely difficult time would be very welcome."
Sainsbury's this week committed to making immediate payments to small suppliers to ease cashflow pressures. Tesco and Aldi have also announced immediate payment terms for small suppliers.
Ian Quinn