Christine Tacon extends GCA contract to provide continuity through coronavirus outbreak
The Grocer – 27th April 2020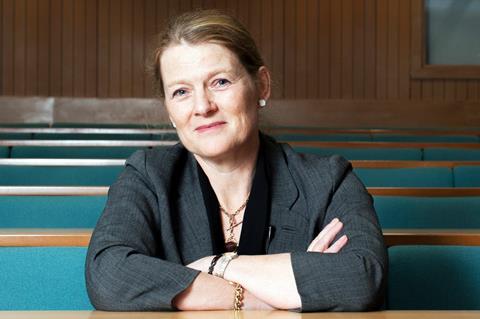 Tacon had been due to stand down in June, seven years after taking up the role
"I want to play my part in the response to Covid-19", the adjudicator said
Groceries Code Adjudicator Christine Tacon has agreed to stay in the post for a further six months, amid fears GSCOP is coming under pressure from retailers during the coronavirus outbreak.
Small business minister Paul Scully confirmed today that Tacon had been re-appointed for an emergency third term. She had been due to stand down in June, seven years after taking up the role.
Scully said the reappointment would provide "continuity and reassurance to the groceries sector" through the Covid-19 outbreak.
The moves comes after Tacon wrote to supermarket CEOs earlier this month urging them to drop calls for elements of GSCOP to be suspended during the coronavirus crisis.
Last month, Morrisons CEO David Potts called on the government to allow it to delist products without the need to give suppliers "reasonable notice". It is understood more than one supermarket has called for GSCOP to be subject to emergency conditions that would give suppliers less protection.
"These are exceptional times and it is vital for both retailers and suppliers that there is consistency and certainty when the nation is relying on the groceries supply chain to keep supermarket shelves filled," said Tacon.

She added; "I had intended to step down as Groceries Code Adjudicator in June when my term of office ended. However, I want to play my part in the response to Covid-19 and so offered to extend my contract in order to provide the continuity the sector needs."
Scully said: "Supermarkets and their suppliers are working flat out to ensure people's needs are met during this unprecedented time. We are doing everything we can to make it easier for grocery suppliers to do their job, and Christine's reappointment will provide them with some much-needed continuity and reassurance in what is a very unsettling time."
The government launched a public appointment process on 30 October 2019 to identify a successor and said it expected to make a decision on a successor "shortly".
Ian Quinn