Could the Competition & Markets Authority seriously do the job of policing the GSCOP?
The Grocer – 19th July 2022
Critics say the GCA has over-stepped its remit and made itself vulnerable, but supporters warn handing its job to the CMA would be disastrous
Small business minister Jane Hunt had been in the job for just two weeks when The Grocer revealed she was to consider scrapping the Groceries Code Adjudicator role in a drive to increase efficiency and ministerial accountability.
Whether Hunt is still in place after the Tory leadership election remains to be seen, but the prospect of an end to the independent supermarket watchdog has sparked a furious backlash.
Yet Adjudicator Mark White is also facing questions from some quarters about the continued relevance of the GCA, eight years after it was formed to protect suppliers from unfair supermarket behaviour.
So what has the GCA achieved, and does it deserve to dodge the axe?
A statutory review by the Department for Business, Energy & Industrial Strategy (BEIS) is to consider whether the GCA's duties should be folded into the Competition & Markets Authority. It is not the first time ministers have considered ditching the Adjudicator. A 2016 review found no evidence such a move would be beneficial to effectiveness in delivering public functions.
A second review in 2019 omitted the question and some believe the fact it's back in the latest review could make the GCA vulnerable to the sort of "bonfire of red tape" promised by Tory leadership favourite Liz Truss.
Yet the Adjudicator is funded by a levy of the 14 retailers it polices, all of whom have grocery turnover of over £1bn.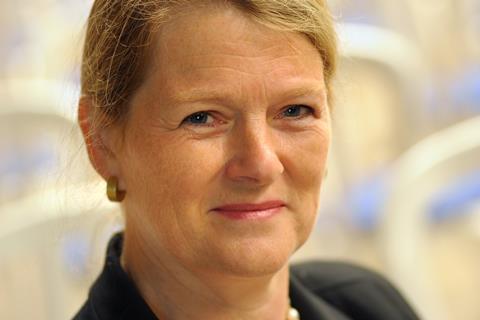 "For the government to present this as some sort of cost-saving exercise shows how out of touch they are," says Red Tractor chair Christine Tacon, who held the Adjudicator post for its first seven years.
"It doesn't cost the taxpayer a penny. The only public money spent goes on those officials in BEIS whose job seems to be running around shadowing the GCA, even though it was supposed to be independent."
However, Tacon believes it is right for the GCA to be held up to scrutiny. "I always viewed the statutory review as a sunset clause and a chance to review the legislation to ensure it is still fit for purpose.
"I think it was wrong for them to omit this question in 2019."
Tacon, who conducted the only two GCA formal investigations to date (see box), claims the 2015 one into Tesco is the biggest landmark in the GCA's legacy to date, despite it coming before the Adjudicator had powers to fine the supermarket 1% of its annual turnover. Tesco was found to have systematically delayed supplier payments to suppliers, despite the Groceries Supply Code of Practice having been in place since 2010.
"You only have to go back to what was happening between 2010 and 2013 to see what an impact the GCA has made," says Tacon. "The change between 2013 and 2014 was dramatic. Retailers are now some of the best payers in industry. They pay their suppliers much faster than suppliers pay their suppliers."
Yet tensions have been growing between supermarkets and suppliers, whilst the role of GSCOP has come under question, first in the pandemic and now with the cost of living crisis. At the height of lockdown several retailers raised concerns with Defra and the CMA about remaining compliant with the code because of "unprecedented" trading conditions. Morrisons boss David Potts compared it to "being handcuffed to a donkey".
This year's avalanche of cost price increase requests from suppliers has seen clashes reach new heights. The Grocer understands the Adjudicator is currently involved in multiple arbitration processes – the stage before a formal investigation – between suppliers and supermarkets, in the fallout from price hike disputes.
June's GSCOP/YouGov survey showed relations had deteriorated for the first time since the Adjudicator role was created, with over a quarter of suppliers either having retailers refuse to consider a CPI request or suffering an unreasonable delay in considering the request.
"It's all very well having golden rules but if you can't enforce them, what's the point?"
"I'm sure there is a lot of retailer lobbying going on and knives out for the Adjudicator," says a source. "We saw it during Covid, and I've always been very fearful they would try to blame GSCOP for prices being high."
Another source points to the comparative "lack of visibility" of the Adjudicator under former Compass Group general counsel White's regime, compared with Tacon's, and claims the role has been made vulnerable by the GCA's intervention in CPIs, after White published a set of 'golden rules' for retailers after what he described as an "unprecedented" barrage in January. Yet the Adjudicator has no powers to intervene in pricing issues, unless they have led to code breaches, such as short notice delistings, itself a grey area.
"It's just not his remit." says the source. "It's all very well having golden rules but if you can't enforce them, what's the point?"
However, GCA supporters warn it would be disastrous to cull the role, just as retailer/suppliers' relations face their biggest test in decades.
"I think Mark White is doing a really good job," says John Noble, director of the British Brands Group.
"I don't think the golden rules was a mistake. I see the golden rules as his determination to assist in an area which is driving suppliers and retailers apart."
Jonathan Kittow, director of supply chain consultancy Simply Supply Chain, claims the interventions of the GCA continue to save suppliers millions each year and says it is crucial it survives the review.
He cites a £14m per year reduction in unsubstantiated deductions from The Customer Supply Group set up in the time of Tacon, to tackle retailer 'Drop and Drive' fines, and says the figure is much larger when extended beyond the group.
Kittow says in the past two years alone, £2m has been recovered by his members thanks to the GCA pressing retailers to let suppliers raise invoices for products that have been received but not paid for.
The GCA surveys between 2019 and 2022 showed suppliers incurring significant costs because of inaccurate forecasting have fallen from 24% to 18%. Suppliers experiencing retrospective changes to supply agreements fell from 12% to 9% and suppliers experiencing delisting without reasonable notice dropped from 22% to 16%.
Along with CPI-linked delists, White's current challenges include how to tackle online giant Amazon, which was welcomed to the GSCOP fold in March, after the CMA decided it had hit the magic £1bn turnover figure.
Sources suggest the GCA had been eager to police Amazon, which it believed had been getting away with "abominable" treatment of its suppliers.
Ian Quinn