Date/Time
Date(s) - 26th June 2017
12:00 am
Christine Tacon reappointed as Groceries Code Adjudicator
---
The Groceries Code ensures a level playing field between supermarkets and their direct suppliers.
Consumer Minister Margot James has today (26 June 2017) announced the reappointment of Christine Tacon CBE as the Groceries Code Adjudicator (GCA).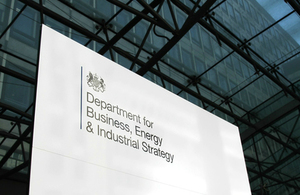 Covering the UK's 10 largest supermarkets, the Groceries Code was introduced in 2010 to ensure a level playing field between supermarkets and their direct suppliers. The Groceries Code Adjudicator was set up to enforce compliance with the Code in 2013. The news comes ahead of the Groceries Code annual conference on Monday 26 June.
Having held the role of Groceries Code Adjudicator since its launch, Ms Tacon has overseen significant progress in compliance with the Groceries Code.
A recent survey showed an 8% fall in suppliers reporting breaches of the Code in the last 12 months in 2015 and a 17% decrease compared to 2014, with both large retailers and small suppliers reporting improvements in awareness of the Code.
Minister for Small Business, Consumers and Corporate Responsibility, Margot James, said:
"This reappointment recognises the significant and valuable contribution of Christine Tacon in ensuring suppliers get a good deal when doing business with supermarkets.
Under Christine's guidance, the Groceries Code Adjudicator is now recognised internationally as a model example of modern enforcement. It is vital the government retains this expertise, which is why I am delighted to reappoint Christine and thank her for her work so far."
In 2015 Ms Tacon investigated alleged Code breaches by Tesco, which resulted in the supermarket adopting fairer payment practices and improved transparency in all its dealings with suppliers.
As a statutory requirement, the government reviewed the GCA's performance in October 2016, and a full report will be made public later this summer.
Read the article here.