Ex-military workers encouraged to join food supply chain by £450k grant
The Grocer – 21st February 2022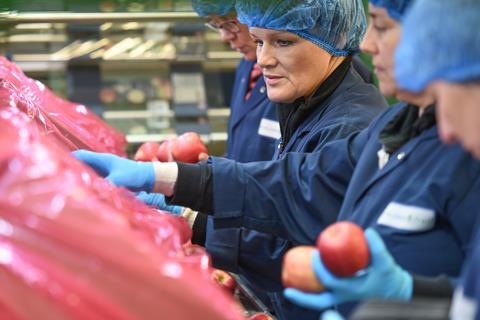 Food sector learning provider MDS has received a £450,000 grant to create a training programme for non-graduates and triple the number of its secondments in the food industry.
The campaign will focus on recruiting ex-military personnel and career changers to upskill the fresh produce sector.
MDS works with over 60 food and produce businesses in the UK to run its leadership & management training scheme for degree graduates, which will now be expanded to military service leavers with leadership experience.
Additionally, MDS will be introducing an operations & development scheme tailored to non-graduates already in the workplace. These will be hands-on roles such as on a production line with the opportunity to move into more senior roles.
"This funding is an exciting and long-planned step for MDS to expand our popular leadership training and attract others on a different work ladder with diverse perspectives and skill sets into our sector," said Sapphira Waterson, COO at MDS.
"Giving ex-military personnel a route into the sector has been a passion of mine for both the opportunity it gives food supply chain businesses and those leaving the forces to develop a compelling career. As team players with a bias for decision making and completing tasks, ex-service personnel are a perfect fit for our fast-paced sector".
MDS is calling on businesses to asses how they can benefit from this and strengthen their operations with new talent, as it looks to nearly triple the number of training placements available in food businesses to 220 placements each year.
MDS board member Richard Whittle said: "This is a real opportunity for food supply chain businesses to look at their operations as well as management level roles, particularly as the availability of labour in the industry changes."
Whittle emphasised that the funding would only be available for a limited time so businesses should sign up as soon as possible to capitalise on this "golden opportunity".
The government funding package was announced in March 2021 as part of the Budget, with the aim of tackling the national skills shortage.
Grace Duncan