Groceries Code Adjudicator still needed and 'highly effective', says review
The Grocer – 16 July 2020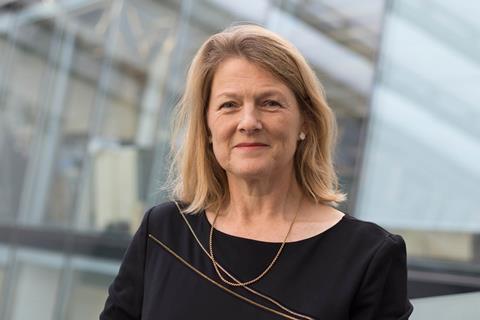 The Groceries Code Adjudicator is still needed to ensure retailer compliance with Groceries Supply Code of Practice, the government's latest review of the body has concluded.
The GCA will therefore be maintained with funding to continue policing the code, according to the statutory review, which assesses the ongoing need for the role every three years.
"The GCA continues to be highly effective in enforcing the Code and in exercising its powers," the report published this week concluded.
The executive summary said: "The Government will therefore maintain the GCA and ensure that the office is funded and resourced to carry out its statutory functions under the Groceries Code Adjudicator Act 2013."
The report concludes there should be no change to the maximum fine the Adjudicator can impose and no new restrictions on the information the Adjudicator can consider in deciding whether to launch an investigation.
Current Adjudicator Christine Tacon, who is due to hand over to an as-yet unnamed successor, welcomed the conclusions. "This is a highly positive report that recognises the importance of the GCA in creating a more level playing field for the groceries sector," she said.
However, critics have slammed the report for being a long time coming, given it has brought with it no changes to the Adjudicator's remit.
The review covers the period April 2016 to March 2019, taking in 85 responses from a range of shareholders.
A source told The Grocer: "The review was until the end of March 2019, it is now July 2020 and the conclusion is everything is highly effective, we're not going to change anything and it's all working fine. There is no reason why that had to take 17 months.
"There has been impatience within the sector. In the review, a lot of people wrote in saying more retailers should be covered, so a lot of people have been waiting to see whether the government is going to take the opportunity of the review to change the remit and that has not happened."
The last review, covering 2013 to 2016, came with a parallel call for evidence on whether the remit should be changed.
"People have not been waiting to find out whether the GCA is working or not – they know it is," said the source. "What they wanted an answer to was: please can we get some more retailers covered and dairy processors covered and all the other things they've been asking for?"
Ged Futter, director of GSCOP training consultancy The Retail Mind, said: "It's certainly a report that has taken an age to come out. It talks about the 2019 GCA annual survey and there has been a 2020 survey which has come out while we've been waiting, so the data isn't even up to date.
"And we're still waiting for the new GCA to be announced. Christine Tacon has said whoever is coming in will work as the deputy GCA alongside her. Well, when are they going to start?"
A BEIS spokesman said: "The statutory review focused on the performance of the Groceries Code Adjudicator and considered the views of suppliers, retailers and trade representatives who were strongly supportive of the work of the GCA."
Steve Farrell