MPs upset as groceries watchdog rejects extra powers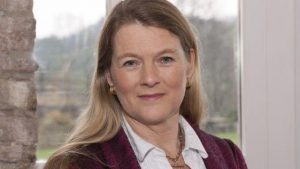 The grocery regulator has clashed with MPs after they accused her of not being willing to take on powers that would provide more extensive protection to supermarket suppliers.
The business, energy and industrial strategy committee expressed frustration with Christine Tacon, the Groceries Code Adjudicator, after she said she did not need any more powers and resisted offering a view on a number of issues affecting suppliers.
In a testy hearing yesterday Ms Tacon told MPs that they were being "dismissive of what has been achieved" and that she was being asked for opinions on "areas I am not working in".
The GCA was set up in 2013 to improve the treatment of suppliers. Ms Tacon regulates the treatment of suppliers by retail companies with an annual groceries turnover of more than £1 billion.
Ms Tacon, 59, said there had been improvement on every metric she looked at, and only two of the 12 retailers she regulates were performing worse than the most compliant was five years ago.
"You will not find a supplier in the country that supplies the regulated retailers that doesn't say there's been a dramatic change," she said. "We are the envy of very many other countries."
Since 2015 the GCA has had the power to fine supermarkets up to 1 per cent of their annual sales. It has run two inquiries, into Tesco and the Co-operative Group, but has yet to levy a fine. The Tesco inquiry covered a period before its fining powers were granted.
Ms Tacon told MPs she intervenes informally "all the time" on behalf of suppliers , including an instance in 2015 where Ms Tacon asked David Potts, the chief executive of Morrisons, why "lump sum" payments were being demanded to "hit half-year figures".
She said this "stopped overnight", with Morrisons conducting an internal investigation using a third party and paying money back to suppliers. Ms Tacon was responding to MPs who were asking for her views on issues such as lengthy payment terms and downward price pressure put on suppliers, issues that she said were outside her remit.
Ms Tacon said her remit could be expanded to cover more retailers so there was a "level playing field" but told MPs: "I do not believe I need more powers."
Rachel Reeves, committee chairwoman, said suppliers being treated properly went beyond the code. She added: "It is perhaps a bit surprising that six years into your role you're happy the powers you were granted then are the right powers for a very different market."
Peter Kyle, the Labour MP, said: "It's really extraordinary to hear a regulator say they don't need any new powers . . . particularly in a market where we know exploitation of suppliers is rife."
Sir Patrick McLoughlin, a Conservative MP, said it was a "pity" when Ms Tacon admitted she had not had any discussions with the Competition and Markets Authority over the proposed merger between Sainsbury's and Asda.
James Hurley
Watch the full committee hearing here.