Trust in supermarket food down as consumers link cheaper choices with lower quality, survey finds
The Grocer – 20th July 2022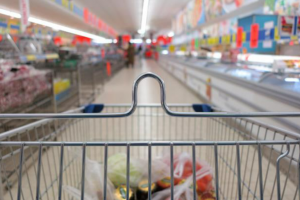 Consumers are losing trust in supermarket food as they assume swapping to cheaper ranges means compromising on quality and food safety, new research suggests.
A YouGov survey of 3,500 UK adults commissioned by Red Tractor found 46% were changing what they bought to keep their families fed during the cost of living crisis. Meanwhile, 24% said they were buying what they perceived to be food produced to lower food safety and animal welfare standards, increasing to 29% of people on lower incomes.
The survey for Red Tractor's second annual Trust in Food Index found only 58% of consumers trusted the safety and quality of supermarket food, down 20 percentage points since 2021.
The change showed that "consumers who switch to value ranges assume that production standards are weaker, despite many of these products being assured to high UK specifications", said a Red Tractor spokeswoman.
Trust in food sourced in the UK food was also down, by eight percentage points to 73%. Nevertheless, the UK remained more trusted for food than anywhere else in the world, according to the research.
The survey, conducted online in May this year, also found 30% of respondents had cut back on buying meat and 13% on fruit & veg, rising to 35% and 19% respectively for lower-income households.
"While British food continues to be highly trusted, our latest Trust in Food Index shows that as people are forced to trade down into cheaper products, they lose confidence in the way the food is produced," said Red Tractor chair Christine Tacon.
"That's understandable – but it's also unnecessary. Whilst some shoppers now struggle to afford the prime cuts and choice ingredients, if they buy assured British food, the strict regulations on food safety, animal welfare and other aspects of food production, apply equally to value ranges as they do to premium products."
Efra Committee chair Robert Goodwill said: "This report provides valuable insights into the impact that the pandemic, war in Ukraine and the rising cost of living are having on the choices the public face when they buy food – and the trust they have in those choices.
"It is encouraging to see that despite these pressures, overall trust in UK food remains high."
by Steve Farrell